Making the classroom a better place through technology and values
TUCSON, AZ
MONDAY, APRIL 13TH, 2020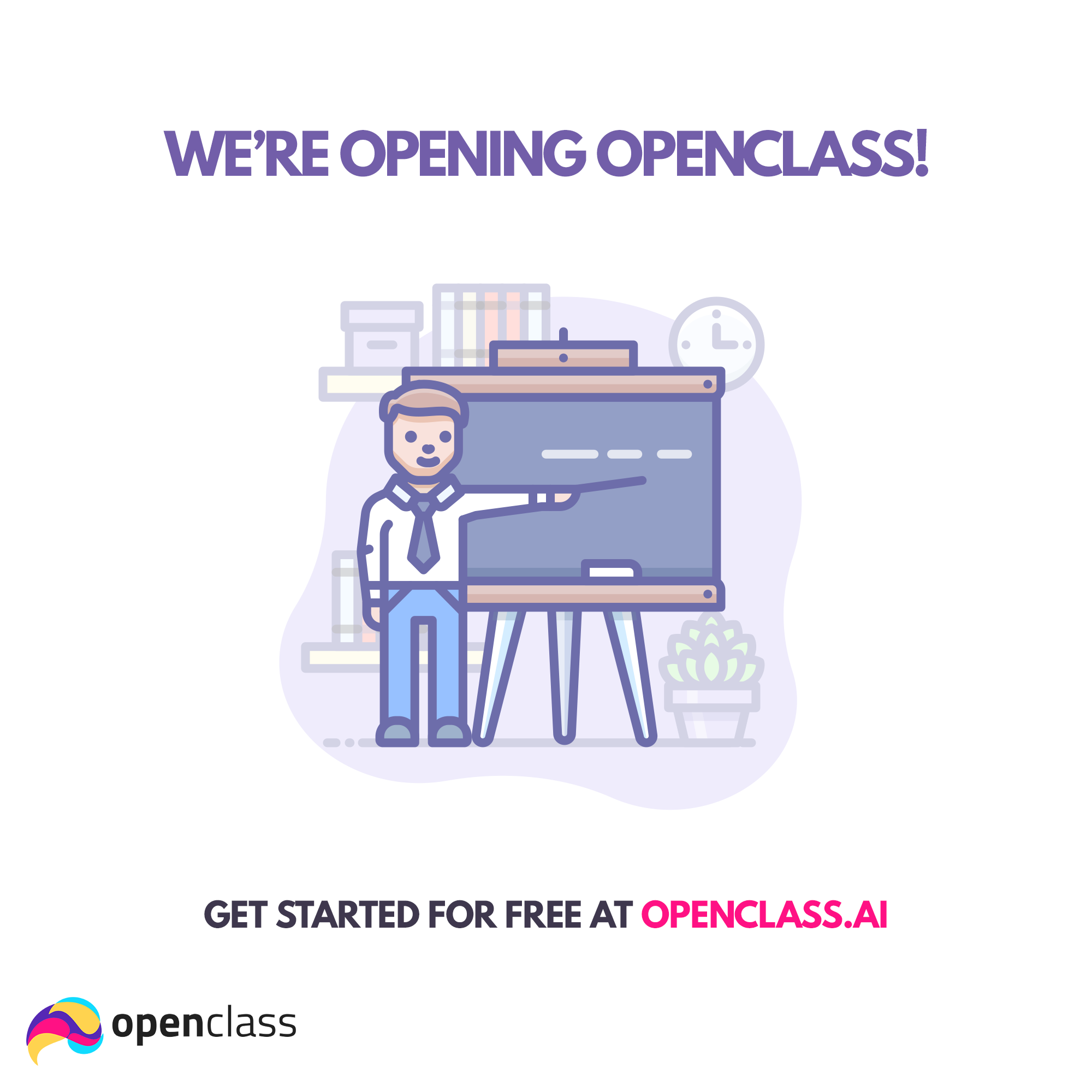 OpenClass, a Tucson-based EdTech startup, is looking to make a difference by offering a free license, for its educational software, to every high school and college classroom in America. As educators move into the summer and fall semesters with uncertainty about the future, OpenClass is offering the tools to confidently and easily build a robust online educational environment for their students. No matter the shape or size of the classroom, OpenClass is here to help.
OpenClass enables educators to build powerful review assignments around their curricula and course material. The format is simple, engaging, and driven by a modern understanding of the neural correlates of learning and memory.
Founder Alec Kretch has a passion for education and a strong belief in mastery over marks. "We want our students spending less time worrying about their grades, and more time learning. We're able to leverage emerging machine learning techniques to identify knowledge gaps and individual learning styles, to then cater the right resources to the right students," says Kretch. "For instance, the first time a student reviews a topic, it won't be the last. Course material that a student struggles with early on is automatically reintegrated into assignments throughout the semester."
Assignments are done at a student's pace. Teachers receive valuable feedback both on individual performance and how well the class is interacting with and benefiting from certain material. "This allows teachers to evaluate the quality of certain resources," says Kretch. "Collecting this kind of data, especially in remote settings, is key to the future of online instruction."
Students at the University of Arizona are already benefiting from the OpenClass model. "I like being able to immediately read something to re-evaluate my performance. Otherwise, I don't know how I'm doing until it's almost too late to learn it correctly," reported one student. "I like that OpenClass gives credit for completion and isn't timed – it's the best way to learn without stressing about grades," says another utilizing the software in her linguistics class.
As educators plan for upcoming semesters amid COVID-19 uncertainty, OpenClass is dedicated to being there every step of the way, helping teachers move forward with confidence knowing they can easily adapt course material into the online space, without sacrificing the quality of personalized instruction.
OpenClass is compatible with any subject. Support for getting started is readily available. Educators interested in trying OpenClass are encouraged to visit [openclass.ai] to get started. Free licenses are available for the 2020 Summer and Fall semesters.
For additional questions or to schedule an interview, contact Alec Kretch at [[email protected]].