BrainSTEM University to pilot OpenClass to improve STEM education for students of all ages
TUCSON, AZ
WEDNESDAY, MARCH 3RD, 2021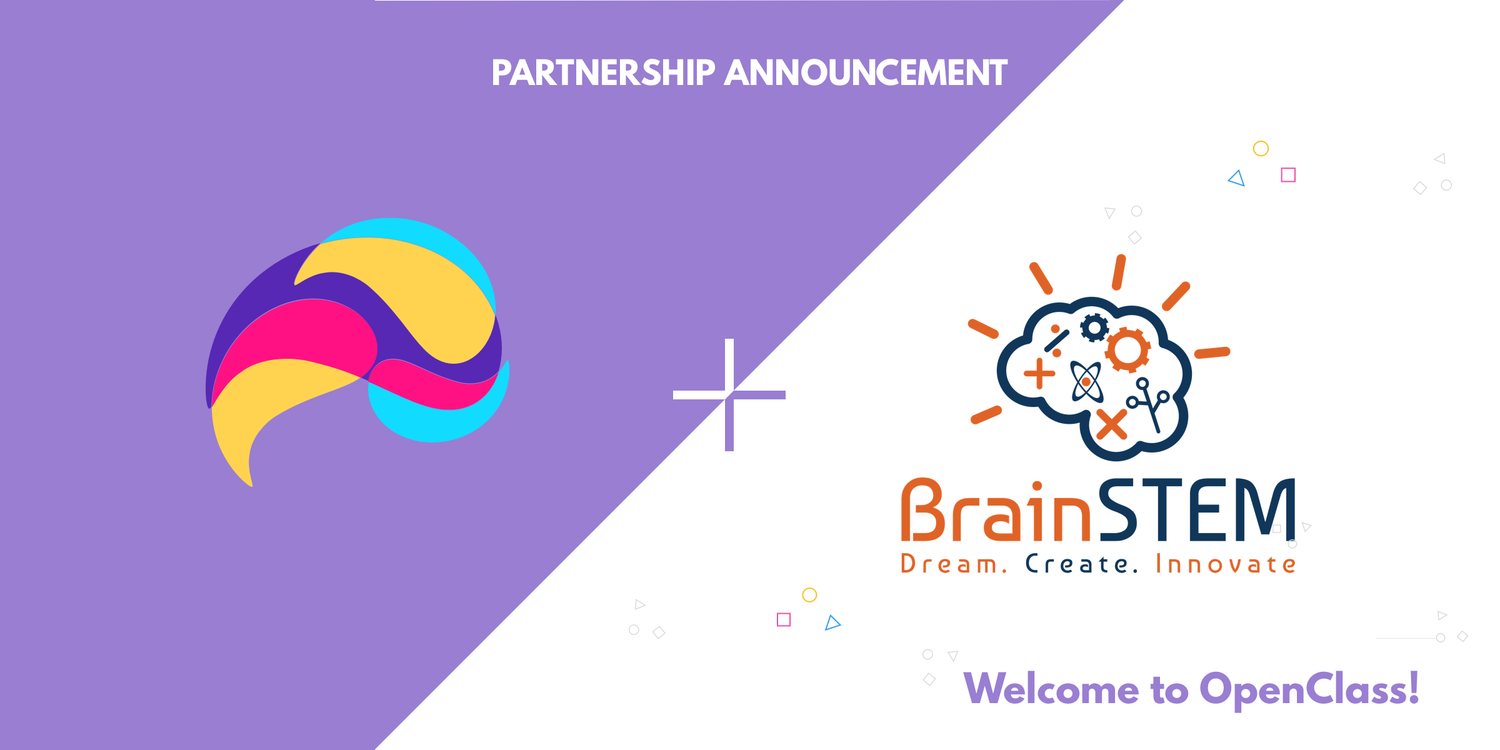 OpenClass, a Tucson-based EdTech startup, announced today that it has reached a partnership agreement with BrainSTEM University, a Louisville, Ky-based EdTech startup that teaches K-12 programming, robotics, engineering, and aerospace using a gamified virtual learning environment.
"Science, Technology, Engineering, and Mathematics (STEM) are such vital skills in our digitalized world," says OpenClass founder Alec Kretch. "There's no such thing as 'too soon' for kids to start learning about STEM, and we're excited to have the opportunity to help BrainSTEM University facilitate their programs."
OpenClass is simple and engaging, but driven by a modern understanding of how students learn. The unique mastery-based approach creates a low-stakes, personalized environment for students to master the fundamentals at their own pace.
"Our partnership with OpenClass is essential to our gamified, flipped classroom teaching method," says BrainSTEM founder and ex-NASA Engineer, Ricky Mason. "Integrating OpenClass' AI driven technology into the BrainSTEM curriculum, we can ensure BrainSTEM students retain STEM concepts to mastery with the data to back it. Ultimately preparing more students for STEM careers."
OpenClass will pilot in BrainSTEM University's Intro to Python course. An evaluation will be made at the conclusion of this 8-week course on pursuing a longer-term partnership.
Learn more about the course at brainstemu.com.
About OpenClass
OpenClass is a learning tool that allows educators to build and crowdsource better online assignments. The platform leverages learning principles proven to optimize knowledge retention, and identifies and bridges knowledge gaps to personalize the learning experience for students. OpenClass supports both coding and conceptual questions, allowing it to serve as a low-stakes environment for students to master fundamental concepts at their own pace in coding classes.
About BrainSTEM University
BrainSTEM University is an educational tech startup that provides in-person and online STEM curriculum. Using our Virtual Learning Environment (VLE) & social network, BrainSTEM students participate in STEM based classes, projects, and clubs, creating a STEM community, increasing access and exposure to STEM education. In the BrainSTEM VLE, students earn points by completing challenges redeemable for prizes––making it fun to learn about STEM.
OpenClass Media Contact
Alec Kretch
Founder
[email protected]
BrainSTEM University Media Contact
Ricky Mason
CEO
[email protected]